Unforgettable adventures throughout Botswana
We create private bespoke safaris just for you. Curated by Kane Motswana, Botswana's most famous bushman. 
Kane Motswana is one of Botswana's most famous guides & bushmen.
"I remember being carried on my mother's back as my San Bushman clan moved settlements and while the adults hunted with bows' arrows and spears. I even remember my mother chasing lions off a kill with me on her back".
We are a mobile safari company operating mobile tented safaris in Botswana's prime destinations. We offer exhilarating and adventurous safari experiences. Our professional and highly experienced guides will guide you through Botswana giving you the safari of a lifetime.
San & Nature is a 100% citizen-owned Botswana safari company, operating from Maun, in Botswana. Founded by Kane Motswana, a bushman born and raised in the bush, one of Botswana's most experienced guides, who has led safaris for Botswana's most prestigious safari camp operators.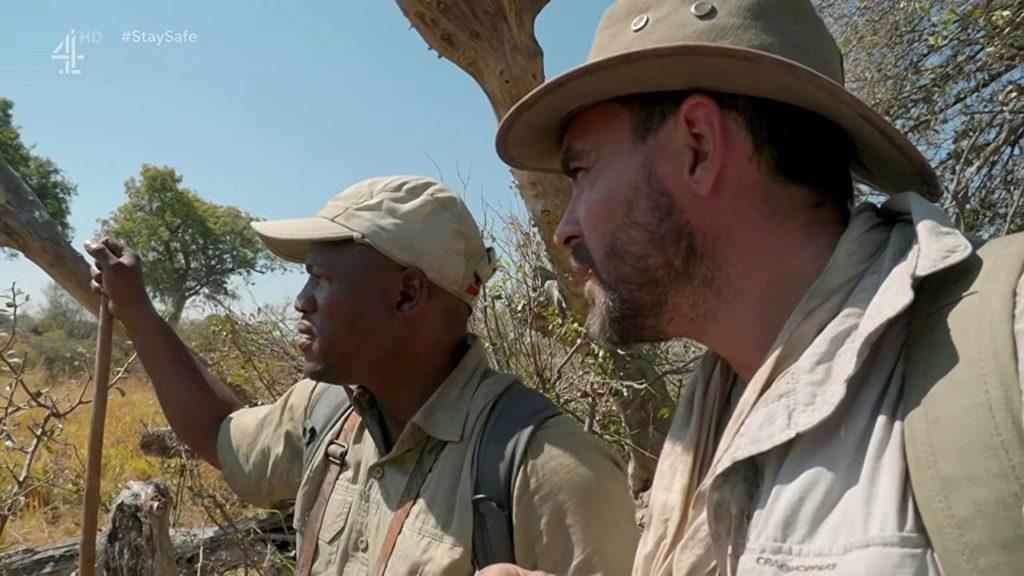 Watch Kane on "Walking with Elephants"

We tailor make your safari
We create private bespoke safaris just for you, and also operate distinctive mobile expedition itineraries such as the Bird Safari, Predator Trail Safari, Green Season Photo Safari and Walk Botswana itinerary, below.
The only way to get started is by contacting us for more information.
Green Season Photo Safari
I have been to many game parks /reserves in Southern Africa and in Kenya, but I have never yet met a guide who instilled in me, the conviction that we were safe, that we would view the animals at a respectful distance so as not to disturb them in their own habitat, that we would be kept informed of any potential danger or risks, and that our trips into the bush would be calm, carefully planned and very informative..
For several years, I looked for the perfect specialized guide that we could help my wife and I asemble a trip to Africa, we wanted to experoemce real camping, and I finally found the right person on one of my visits to a camp in Botswana. Not just a guide, but a bushman, and I think that once you have experienced what I did, then you will understand the difference.
My husband and I had the good fortune of being guided on our Botswana safari by Kane Motswana. From the moment we met Kane he put this city girl at ease with his knowledge, experience and kind demeanour. Kane was brought up in the bush and has a deep respect and understanding of the wildlife in Botswana.
Kane is an award winning photographer
Kane Motswana won the Botswana Photographer of the year competition. Take a look at some of his shots here.