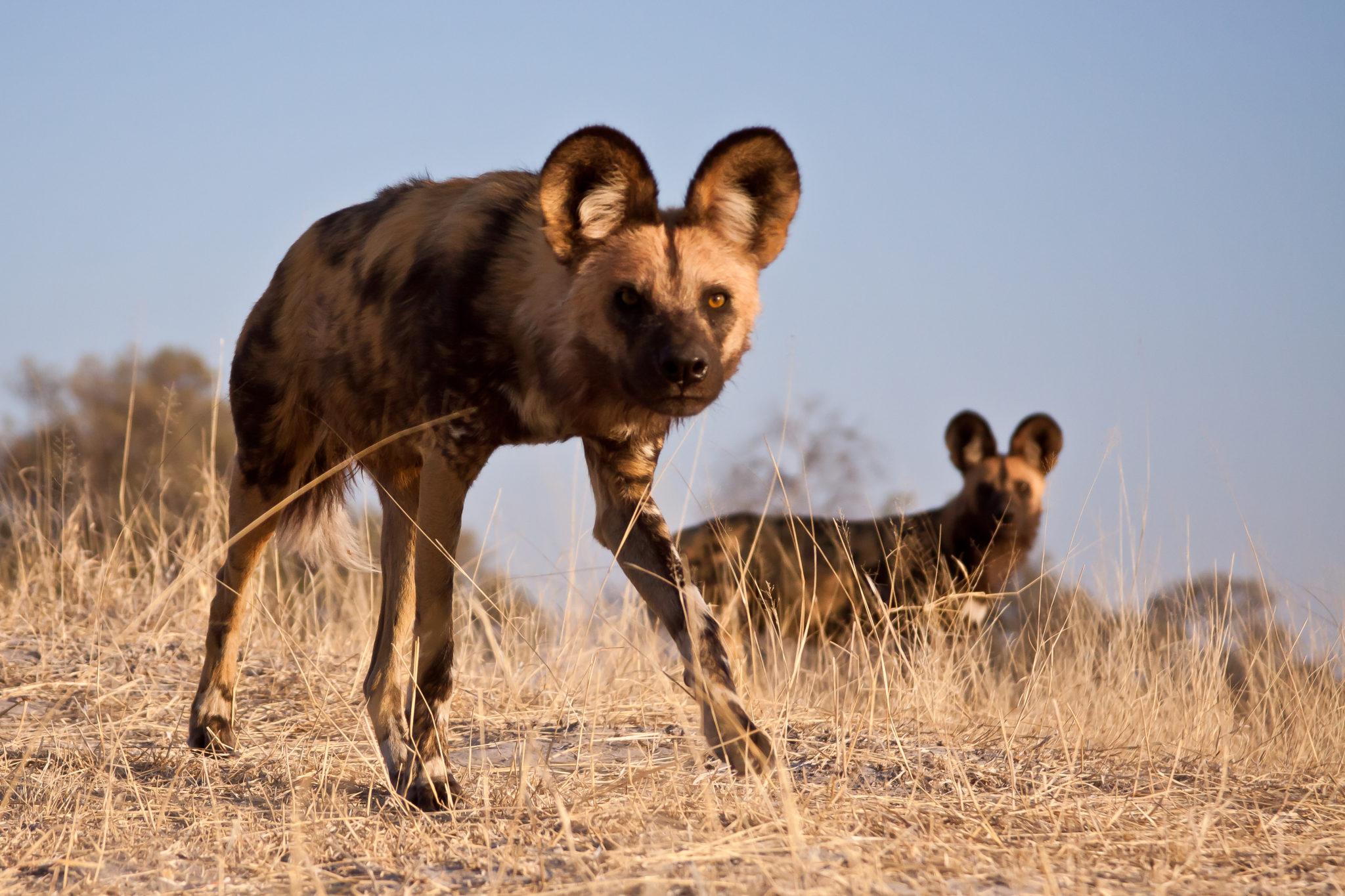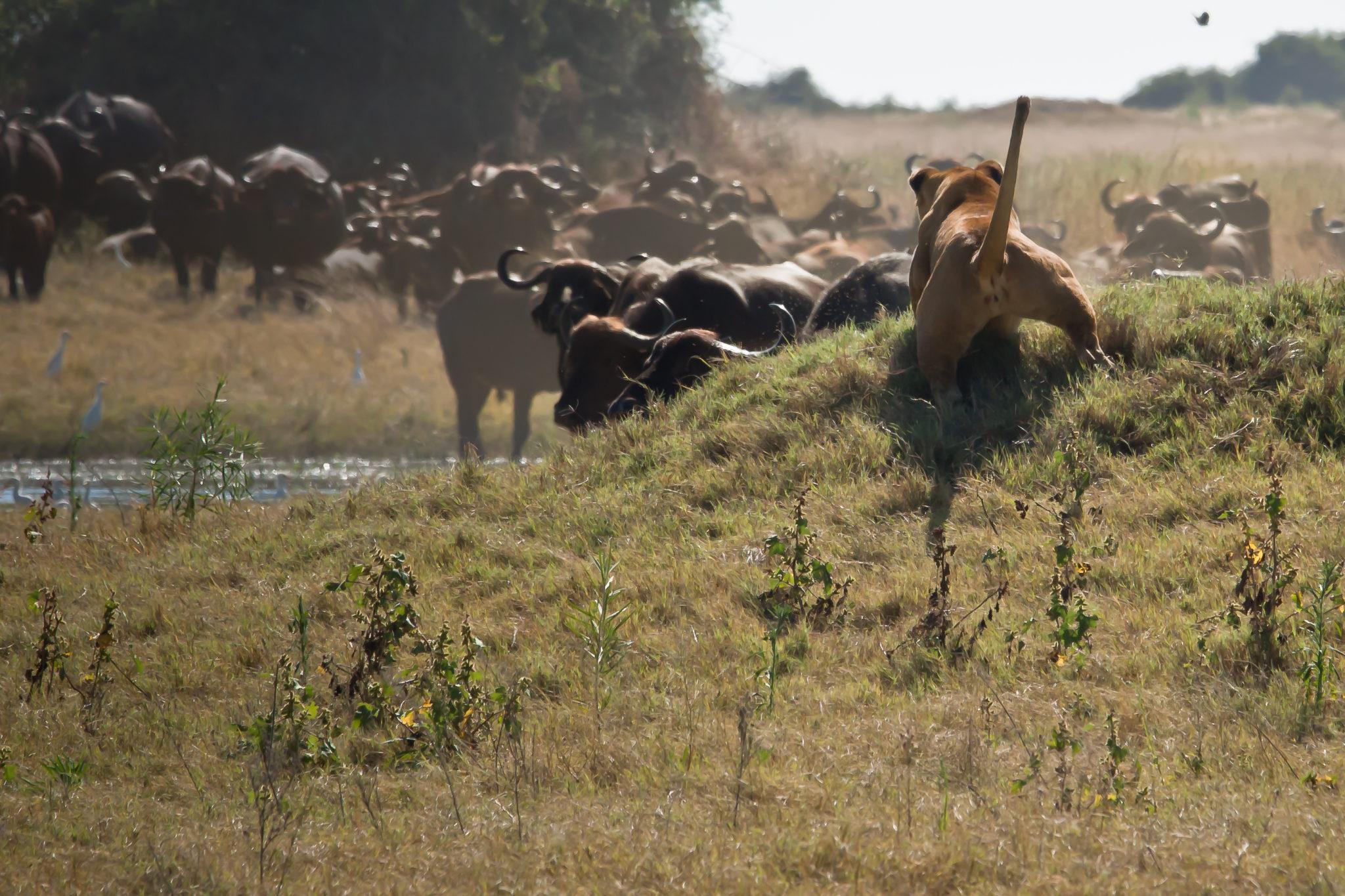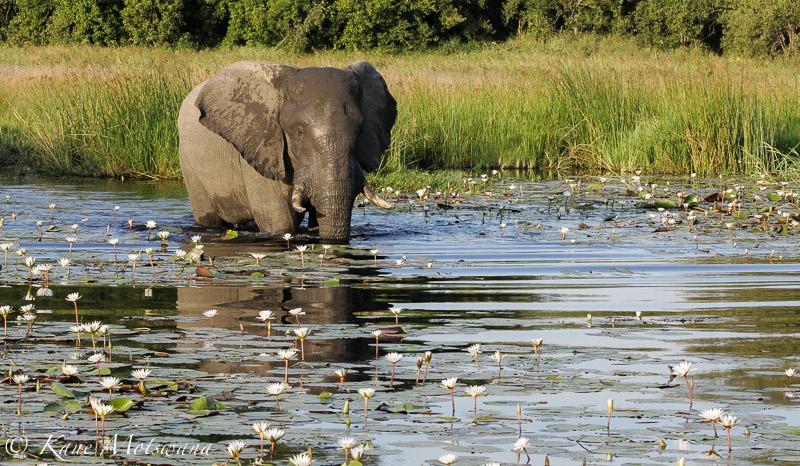 Kane is so obviously "in tune" with the bush and all its inhabitants both great and small; he shows an inbred familiarity with the behaviors' of the animals, birds, insects, plants and trees. It was fascinating to listen to his quiet voice describing and discussing all that we saw before us, as we drove through the bush. Kane has a deep insight into the needs and wants of his guests, even though we had never met him before!
Kane's seeming intimacy and ease with his surroundings created a calm peaceful atmosphere even for restless guests. Kane socialized very comfortably with all the guests no matter what their age or background. He initiated and took part in interesting friendly discussions at mealtimes on many topics.
I will certainly recommend Kane as a guide to anyone planning to immerse themselves in the Botswana Bush for a stimulating informative entertaining safe encounter with the African Wild. A good Ambassador for Botswana and Wildlife.
Genevieve Learmonth (Cape Town, South Africa)
We went the whole way by vehicle, accompanied accompanied by a chef and an assistant, as well as our guide, Kane Motswana. We had a back up vehicle going with all our tents, equipment etc and everything was so well organised. The trip between Maun and Khwai approximately 3.5 hours. It was very pleasant, and gave us the opportunity to get talking and Kane answered any doubts or questions which arose. At one point, Kane invited us to follow a very mystical, spiritual ritual, to ask our ancestors to bless our journey… I won't tell you too many details, I would hate to ruin any of many of the surprises that Kane has… It is incredible. Kane was not only a wonderful guide but was knowledgable on all the areas that we visited. The handles the animals! He will give you the unique opportunity of unimaginable photographs! In the first day of the trip, he promised me that we would see 7 leopards in 9 nights… Anyone who has been to Africa, knows that seeing leopards is very difficult. We saw eight! And once hunting!.
In summary… one of the best experiences of our lives. Thank you Kane… you are a master.
Saul and Maria Ganeden (Bogota, Columbia)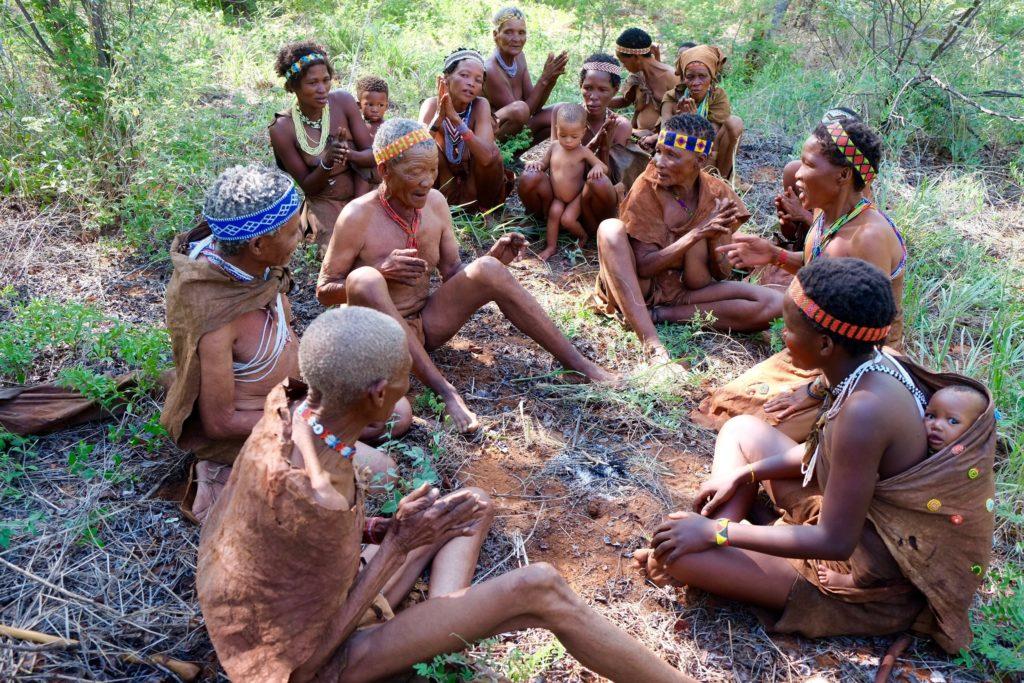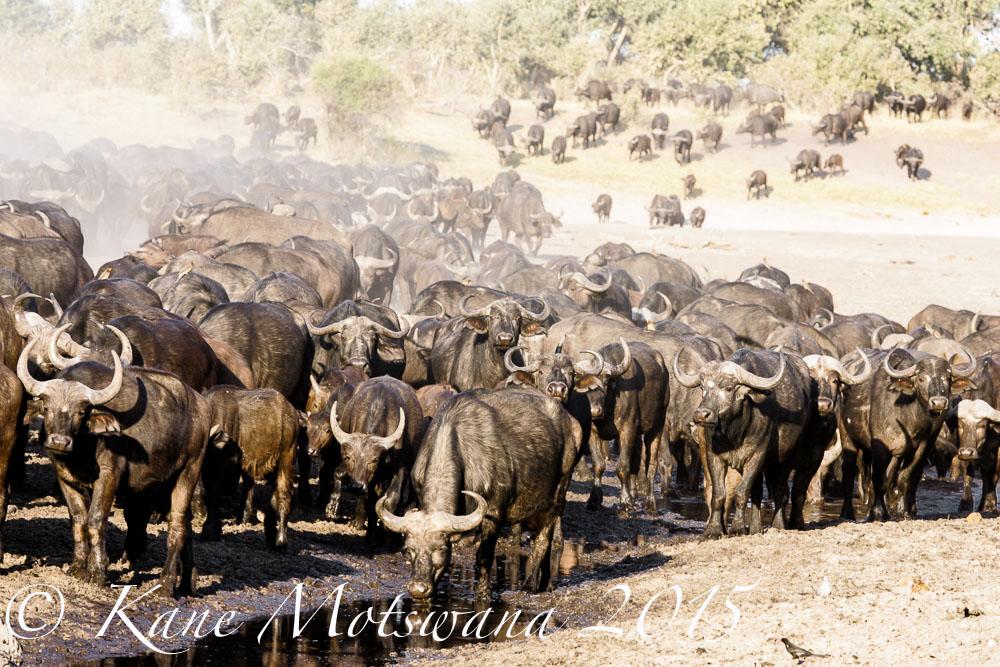 His skills at attracting animals is amazing. He easily tracks animals and placed our Land Cruiser in the best position for photos. Although there were other safari vehicles in the area we often were the first to find predators. Once as we were taking photos of a big male leopard, he called other guides to join us. It was nice to hear other guides thank Kane for his great finds. On another occasion, when we were looking for wild dogs, he tracked them on foot to their den. We waited about an hour for him to return; when he did, he drove us right to the den, and of course, we were the first ones there.
Kane is also an accomplished wildlife photographer and made suggestions on how to photograph certain animals, such as a lion walking along a river with his massive body reflecting off the water. Another time we went down to the river and found over 250 elephants congregating, including many young calves. Several herds had come together to wash and drink. We sat there for at least an hour taking many spectacular photos.
My favourite memory was when Kane found a pride of lions which I could barely see with my binoculars. Kane positioned our vehicle in their path so the lions walked right toward us, which allowed me to take a very memorable video. As one lioness started getting closer and closer to us, I whispered to Kane that I was getting really scared! His cool response was, "take a video" . The lioness was staring right at me as I taped her.
It was an amazing 9 days with Kane. Listening to lions roaring, elephants trumpeting, hyenas howling, leopards growling, hippos grunting at night, was really exciting, but knowing I was in Kane's backyard with him, was assuring and I felt safe and very lucky to be on this safari.
Gayle Chin (San Francisco, CA, August 2016)
Kane is not only an outstanding guide, but also an experienced and accomplished photographer, capable of finding the most amazing animal sightings and getting us into great positions to capture them every time. Without his intimate knowledge of the landscape and animal behaviour, we would not have witnessed so many wonderful sights nor captured so many unforgettable images.
Whether on a holiday trip or a more serious photographic safari, advice and guidance from Kane are gifts not to be taken lightly – listen and he will deliver above and beyond.
He works tirelessly to ensure every trip is a memorable adventure and that his clients' needs are fulfilled. From wildlife sightings to the more mundane but important details of food, accommodation and travel, his care and attention to detail ensures that expectations are not only met, but exceeded. All this, combined with a sense of fun and good humour, makes him a photographer's dream guide.
My partner Bridget and I are keen wildlife photographers and have been making trips to Africa for over fifteen years. We have visited most parts of Kenya, South Africa and Botswana many times, but Botswana has become a firm favourite.
We met Kane for the first time quite early on in our adventures, at Savuti camp, where he had already acquired a reputation as an outstanding safari guide. This quickly proved to be entirely justified and led to us asking for his services on subsequent visits to different camps all over Botswana. Over time, our relationship grew into a warm and trusting friendship.
Kane is a true Kalahari bushman raised from childhood to survive in the bush and to 'read' the wildlife – and it is in this ability that he truly excels. He not only has an extraordinary talent for tracking wildlife, but has an uncanny ability predict its behaviour. This of course, is invaluable to his guest/photographer as Kane, who is an accomplished photographer in his own right, time and again unerringly positions his vehicle to the perfect spot for those shots of a lifetime. The one proviso is that you listen to his advice – he is always right!
Moreover, on the occasions when an animal proves especially elusive, his dogged determination to track it down is legendary. It's a matter of pride to him that his client should never feel disappointed.
This dedication carries over into everything he does. His private safaris are characterised by excellent organisation, attention to detail and a total focus on providing his clients with an unforgettable experience. Whether he is your host in a luxury camp or a back-to-nature mobile safari, this standard never wavers…the tents are fettled to perfection, the food is excellent and all wishes are fulfilled.
Africa is an unpredictable place, so a good guide is very important, not just for guiding skills, but for the ability to deal with any situation safely and effectively. When the unexpected happens (and it will) Kane is someone who can be relied on to put his guests' comfort and safety before his own and deal with whatever arises. I can think of no one I would rather have beside me when having fun …or watching my back when things get sticky.
A consummate professional.
Best Wishes